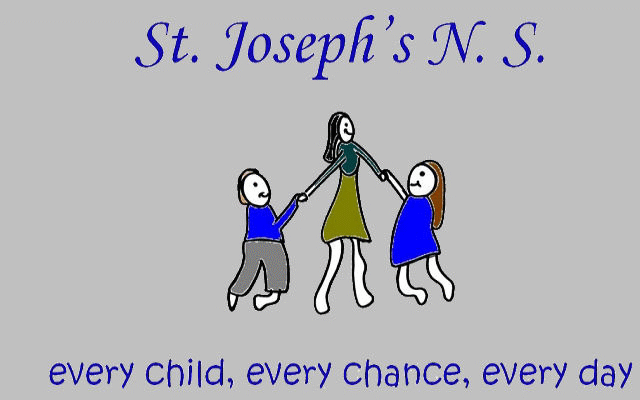 ---
Stationery lists are available here for September 2023:
Please note:
Click 18797W_WSEMod_6353_20171208 to read the report following our recent Whole School Evaluation
Welcome!
We are delighted to welcome you to the St Joseph's N.S website. It is a privilege to work with so many wonderful boys and girls and we know that you will enjoy looking at the class pages to keep up to date with classroom activities.
In St Joseph's we have a strong sense of community and we all work together to make our school a happy place where learning is fun and everyone is valued.
We have a long established Open Door policy where we work in partnership with parents and the wider community.
We have a very active and supportive Parents Association and Board of Management and there are many opportunities to become involved in activities in the school. Halloween parades, Fun Days, Pyjama parties, Easter Bunny hunts, Multicultural weeks and many more annual events ensure that life in St Joseph's is exciting and inspiring and challenges all of us to reach for the stars. We welcome community involvement with our Literacy and Numeracy programmes and there are lots of classes for parents in the Parent's Room.
You are very welcome to contact us whenever you have a concern, even if it appears to be minor.  The "little" difficulties may be easily dealt with, don't let them become bigger problems.
Enjoy your visit to the website but don't forget that we love to see you in person too.